Crafting Games
Crafting Games can keep you enthralled for a long time. Put together the right materials to create all kinds of different high quality goods. So get your glue, scissors and paper ready, it's time to start tinkering!
Glamor Ring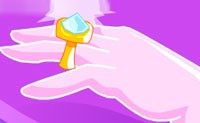 Tattoo Art Design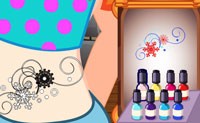 These games are for all you creative people! Why buy something in the shop when you can craft it yourself? If you want to craft fine jewelry, you need to check out
Glamor Ring
. You can actually create more than one ring in your workshop. Depending on the band and the gemstone you use, the value will be different. You can press the dollar sign to see how much your creations are worth once you're done.
In
Tattoo Art Design
, you get to craft tattoo designs! This free Flash game is a lot of fun to play. You really need to be careful and listen to your customers in this one to make sure you're able to craft a tattoo they're going to love. If you don't listen, you may get it wrong. Stay tuned as we add even more crafting games in the future and this category grows.