The Simpsons
Everybody loves The Simpsons! This cartoon show is created by Matt Groening in 1989 and has aired 500 episodes since. This makes it not only the longest running animated show but also the longest running sitcom ever. These games are all inspired by this show. Try them all! DOH!!!
Homers Donut Run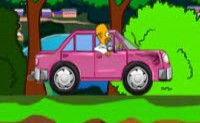 Bart Boarding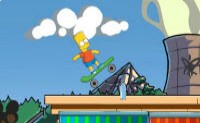 Ball of Death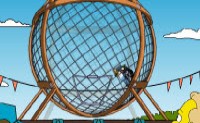 Simpsons Arcade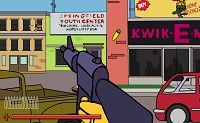 Homer ATV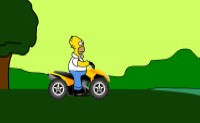 Bart On Skate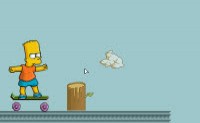 Homer Monster Car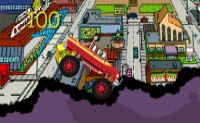 The Simpsons Bejeweled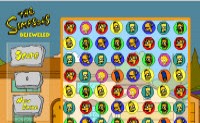 If you want to play The Simpsons Flash games, we have a lot of great titles we think you're going to like. With a lot of different styles of games, we have something for every gamer. The games in this section are free to play online, so you can relax and take your time as you try to find the perfect Simpsons video to pass the time. In Naked Skate, you get to play Bart on a skateboard. Of course, you're naked in this game, but it's still a lot of fun. For fans of skateboarding games, this is going to keep you playing until you can get your name on the high scores list at the end. Can you help Bart perform stunts and not get caught by the cops?
For something a little different but still challenging, we think you should try playing Wrecking Ball. You need to demolish in this game, but it's safe and can be a ton of fun - literally! If you're good, you might make it to the final levels. They're a bit tougher, but still easy to beat if you know what you're doing. Another great Flash Simpsons game is
Simpsons Arcade
. This one has a lot of variety and will keep you busy for hours at a time. Whichever video game you choose to play, we think you're going to have fun as one of the characters from the popular cartoon show.