Zorro Games
Your favorite outlaw is back! Made famous in movies and television series, the hero of Spanish California stands up for what is right! Don Diego is as fast with his sword as Lucky Luke is with his guns and leaves his famous Z mark on all his helpless victims!
Zorro Coloring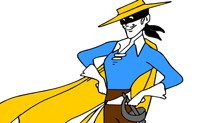 Zorro the Hero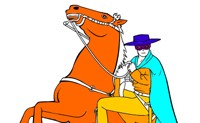 Coloring Zorro!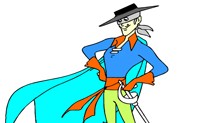 Zorro Painting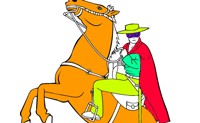 Rusty Planet Captain Zorro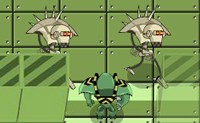 Lost Factory Captain Zorro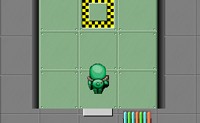 Zorro Tank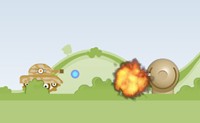 Zorro Team
If you're looking for Zorro Flash games you can play for free online, we have you covered. From coloring books to puzzle games, we have something for everyone who likes the timeless Zorro character. Even if you've never heard of him before, you still might like some of these free games. In
Zorro Team
you're the Zorro team - a firefighter, nurse and police officer - and you have to move the pieces into the right position in order to win this one. By defeating the enemies (bad guys) and saving everyone else, you can rack up the points. What's the highest score you can get?
For something a little easier, try
Zorro the Hero
. This is a coloring book game you can play online for free as many times as you want. With a lot of different color options available, you can make a really great picture of Zorro riding his horse. Another Zorro coloring book game you can play is
Zorro Coloring
. You have two dozen different colors to paint the Zorro character with. This gives you a lot of different options so you can make your Zorro unique.