Emperor Kuzco
Don't we all just love Kuzco? Even if you haven't seen the cartoon before, these games will keep you on the edge of your seat for a long time. Get ready to travel back in time to the Empire of the Incas. Save the doomed Emperor from his spell!
The Emperors Mad Dash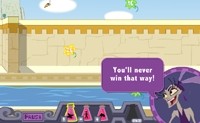 The Emperors Runaway Cart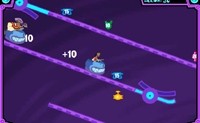 Our collection of Flash Emperor Kuzco games will keep you entertained for hours at a time. And once you complete the original games, we recommend trying some games that are similar in many ways while still offering something new to challenge you. The first two games in this series are
The Emperors Mad Dash
and
The Emperors Runaway Cart
. We think you're going to love both of these games based on the cartoon about the Incas.
The gameplay of each of them varies slightly, so you'll want to try each one to make sure you find which one you like the best. All of our Flash games in this category were selected because they're fun, easy to play, and offer quite a bit of challenges for all fans of Emperor Kuzco. Even if you've never seen the cartoon before, we think you're going to enjoy these games. Emperor Kuzco Flash games are great ways to pass the time while challenging your brain a little. The best thing is that you can play these videos games for free online. Pacha, Yzma, and Kronk are some of the other famous characters from the cartoon you may come across in these games. If you think you have what it takes to get the top score, the time to start playing is now. Choose any of the great games on this page to get started right away.