Online Roulette
Roulette is a casino game named after a French word for little wheel. In the game, players choose to place bets on a single number or a range of numbers, the colors red or black, or whether the number is odd or even. Practice your game here before you go and spend all your money in a casino!
Grand Roulette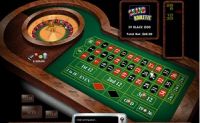 Casino Roulette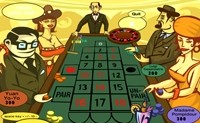 Monopoly Roulette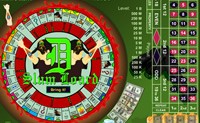 Maffia Roulette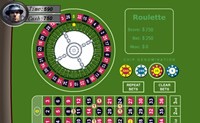 Roulette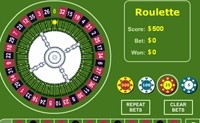 Roulette 2000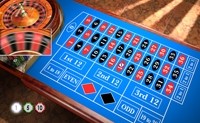 Roulette Time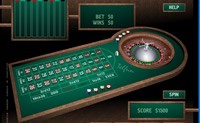 Craps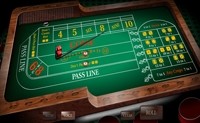 5guys Roulette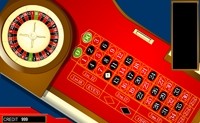 Our online roulette Flash games will give you thrill of the casino without having to walk away from your computer. We have a lot of great different variations on this classic game. The best thing is that you can play our roulette video games online for free. Some only have simple graphics, but others will blow you away. In
Grand Roulette
you need to place bets before you spin the wheel. Once the wheel's spinning, there's no more betting. Just hope you win some virtual money so that you can keep playing. If you place your bets right, you might just come out ahead when you're done playing.
For another great Flash roulette game to play online, look at
Casino Roulette
. This one has great graphics and is really addictive once you start playing. When the roulette wheels starts spinning, you never know where it's going to stop. If you want something a little different, you need to try
Monopoly Roulette
, which is a combination of the classic board game and a roulette wheel. Now you can get all the excitement of placing bets while at the same time enjoying a great board game. Can you break the bank and take home the virtual cash?