Barbie Games
Dance with Barbie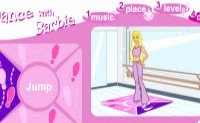 Tinkerbell Dress-up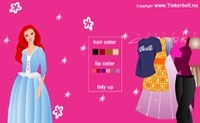 For Barbie fans of all ages, our Flash Barbie Games are entertaining and fun and can teach girls at the same time. From Barbie puzzle games to fashion games, this category has something for everyone. You can even help run a flower shop or learn to ride a bike. We have titles for girls of all ages in this game category based on the popular children's doll.
Barbie Ice Cream Parlor is just one title we think you're going to love - especially if you enjoy ice cream. Be warned, this game may make you hungry! If you don't like that game, we have plenty of other titles like
Barbie Flower Shop
and
Barbie Ride
. Whatever you choose, we think you're going to be entertained for hours at a time. The best thing about our Flash Barbie games is that they're all free to play online. All you need to do is pick the one that sounds like fun to you and start playing. It really is that simple. With so many great video games featuring Barbie, you're sure to find something fun - and educational. Having a good time while learning is great in many different ways. Barbie can help girls with both at the same time.