Murphy
Poor old Murphy. 'Anything that can go wrong, will go wrong', that is how Murphy's Law goes. And poor Murphy just can't catch a break. Everything goes wrong at once. Please help him out of trouble the best you can!
Murphy's Dinner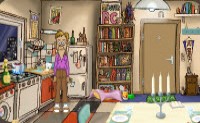 On Vacation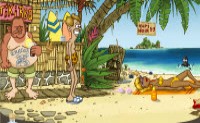 Office Chaos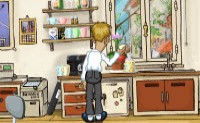 Do you know Murphy? If you do, you're going to love the games we have based on him. You know the crazy adventures he can get into, so you can be sure that these games deliver. The goals in the games are different, but they have the character everyone knows and loves. We also have games that are similar to games based on Murphy. If you want a great puzzle game, try playing
On Vacation
. The gameplay is simple and easy to pick up, but we think a lot of people are going to love trying to solve all the different puzzles in this video game. The best part is that you can play this Flash Murphy game online for free.
Work in an office? You're going to relate to
Office Chaos
. Not everyone will understand this game, but for those who do it can be a lot of fun, especially the later levels. For something similar, try
Murphy's Dinner
, which is another great title in this category. For fans of Murphy, the games in this section are sure to keep you busy for hours. We have something for all types of gamers no matter your age. If you like to think and use your brain, try any of the titles in this section.