Quatro
Quatro is a game of strategy where you play against the computer to get the highest score. Connect the dots to form a box. The levels will become increasingly difficult. Enjoy!
Quatro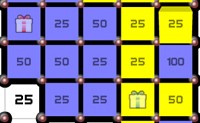 Quatro 2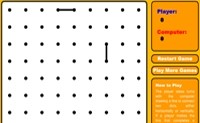 Dots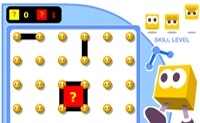 Fenced In!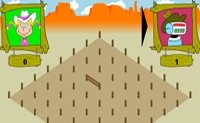 If you've never played Quatro Flash games online before, you're in for a treat. These are simple brain teaser games, but they're tough to master. The concept is simple - you connect the dots to form boxes. You need to have an overall strategy if you want to win. Do you have what it takes? In
Quatro
you get points by forming boxes by drawing lines from dot to dot. The cool thing about this one is that if you get the three gift boxes, you can unlock a secret level and keep on playing. This game is super addictive so be careful!
The sequel -
Quatro 2
is just as fun and gives you even more opportunities to tease your brain with some puzzles. For a more generic version of the game, try
Dots
, which is played the same but is a little different. Whichever Flash Quatro game you play online, we think you're going to love the way it teases your brain in just the right way. Puzzle games that are too tough or require too much thinking are not that much fun. These games are better than most brain teaser games you find online.