Ice Hockey
If you're not Canadian and you still like to play Ice Hckey, look no further. We've got some great Ice-Hockey games right here. Play a classic game of hockey or choose to race around a frozen track as fast as you can. Whichever game you choose, be sure to have fun!
Half Court Hockey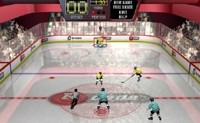 Ice Hockey 4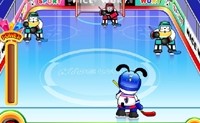 Crashed Ice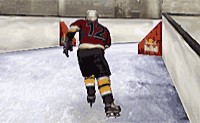 Ice Hockey Penalty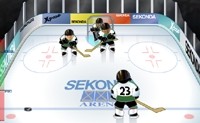 This category of the best Flash Ice Hockey games has something for all types of sports gamers. You can play any of them online for free. When you see all the different titles we have to offer, you're going to get excited about hitting the ice and hitting the puck into the goal. We have a wide range of different types of games in this category.
If you want to know where to start, you might try
Ice Hockey Penalty
, which is based around taking penalty shots. Free Shot Flash games are popular and this one really delivers. Do you have what it takes to get the puck past the goalie? For something a little different, try
Crashed Ice
or Hockey Showdown. They're both great ways to get some Ice Hockey action in when you have some spare time. No matter which Ice Hockey Flash game you choose, you can play online for free. This means you don't have to worry about cost and can just enjoy the games. If you're a diehard hockey gamer, you're going to love all the great titles we have collected in one place. These games can be a great way for you to relieve a little stress and relax.