Wakeboarding
Check out these wicked wakeboarding games! Stunt like a pro without leaving your house and without getting wet from the water. Compete against others and collect the highest score.
Wakeboarding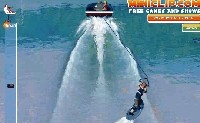 Surf or Sink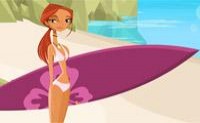 Jetski Rush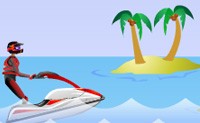 Lake Tyler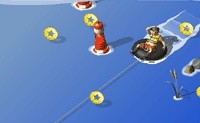 Wakeboard Pro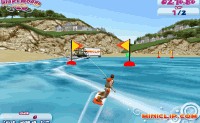 Wake Skate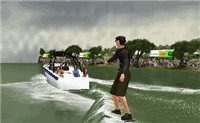 Wakeboarding Flash games can be a lot of fun. If you're good enough, you can do the best stunts and collect the highest score. For anyone who likes surfing games, the titles in this section are going to be very interesting. The great part is that you can play all of our online war games for free - even the multiplayer ones. In
Wakeboarding
, you need to avoid the obstacles and hit the ramps so you can do jumps and tricks to rack up the points. Do you have what it takes to be a wakeboarding champ? With this game you'll be able to find out. You can play for free as many times as you want.
For a lot of wet and wild fun in the water, try
Jetski Rush
. This is like a lot of other Flash jet ski games in some ways, but it also has some aspects that are different. If you're a fan of games in this genre, we recommend that you check this title out. In
Surf or Sink
, you need to make sure you don't sink to the bottom of the water! This game is really addictive and will have you playing for hours at a time. If you're good enough, you might be able to rank among those with the highest score.