Darts Games
When you say Darts, most people think of overweight British men with a sailor tattoo and a beer in their hand. However, Darts has become very popular and you can even play it online. Do you have the steady that will make you the Darts champion? Find it out here!
Darts Sim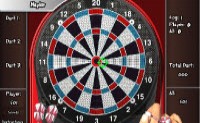 Darts 301 Or 501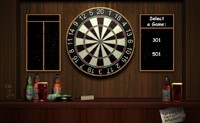 Peter Pan Dart Camp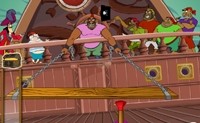 Dart Your Boss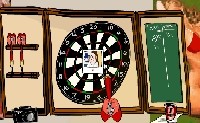 Bullseye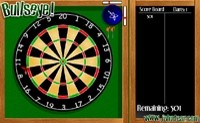 Darts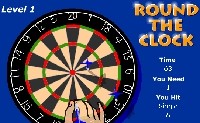 Reetdarts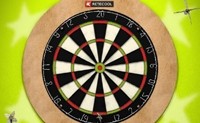 Our Flash darts games give you all the thrill and sportsmanship of real darts without any risk of anyone getting hurt. Being able to shoot some darts whenever you want from the convenience of your computer. From detailed simulations to games that are more about fun rather than accuracy, we have something for everyone. The best part is that you don't need to spend any money to play them.
One of our most popular titles in the Flash darts category is
Darts Sim
. In this one you're playing against the computer, but you need to win games to unlock new areas. You can choose from four different characters and dart styles. The mouse is used to throw the darts at the board, meaning you are going to need a little bit of skill. With a little practice, you're sure to get it down and rack up the points and beat the game. If that's not for you, then we recommend
Darts 301 Or 501
or
Bullseye
, two other popular dart games you can play online for free. They both offer all the excitement of shooting darts all from the comfort of wherever you happen to be with your computer. Playing darts online is a great way to spend a little time trying to unwind.