Athletics Games
Are you going to the Olympics some day to win the athletics medal? Until then, why not see how you do online? This is the place for all your athletics games. All your favourite sports are here for you to play online. You won't have to go outside to try to jump as far as possible or run the fastest. You can do it from the comfort of your chair!
Sprinter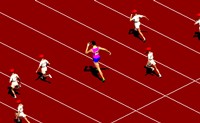 Hurdles Road To Olympic Games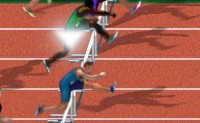 Stickman Olympics game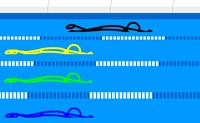 3D Athletics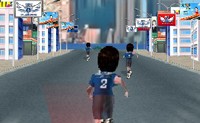 Peking 2008 Sports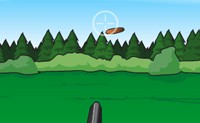 Track Star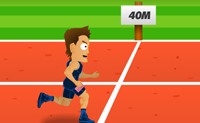 DK: Dinolympics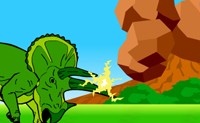 Animal Athletics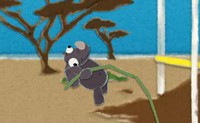 Atletiek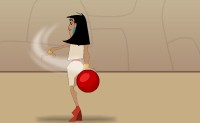 Do you like sports and athletics games? We have some great sports games that will have you testing your skills as an athlete. From simple sports games to more involved simulation games, we have games in this category for all types of players of all different skill levels. For something simple yet still challenging, try
Stickman Olympics game
. The graphics are very simple in this one - stick figures! Still, you have to make sure you get your stick character to the other end of the pool first if you want to win first place in this swimming game.
If you want to stay away from swimming but you still want a workout, try playing
Track Star
. You need to be fast in this one if you want to get the best time. If you like games that test athletic abilities, you're going to love this one. Another great running game that will test your athletic abilities is
Sprinter
. You have to beat all the other runners in this game if you want to finish in first place. This is a pretty realistic game that will have you playing more than one time to see the best time you can get during a race.