Bowman
Cupid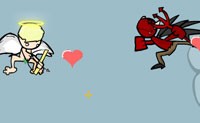 Cupid's Arrow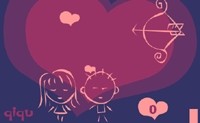 Love archery? Our collection of Flash Bowman games will keep you occupied for hours at a time as you try to get the highest score. We have quite a few different styles of gameplay, so there's something for everyone. Whether you want to take your time to line up the shot or you want something that moves a little faster, we have the best Flash archery games.
Be warned that becoming a master marksman is not an easy feat - especially on some of the more difficult games. We recommend starting with
Hit The Jackpot 2
if you want a tournament type game where you can progress as you win contests around the world. This type of game really makes shooting a bow and arrow fun. Can you make it all the way to the end of the archery tournament? Two other popular Flash archery games we offer are
Bloons Player Pack 2
and
Champion
. Whether you want something realistic that will really challenge your skills as an archer or you just want something fun and silly to pass the time, we have you covered. The best part of these games is that you can play over and over again without spending any money.